Farmworker Awareness Poster Art Pop-up with artist Oscar Lopez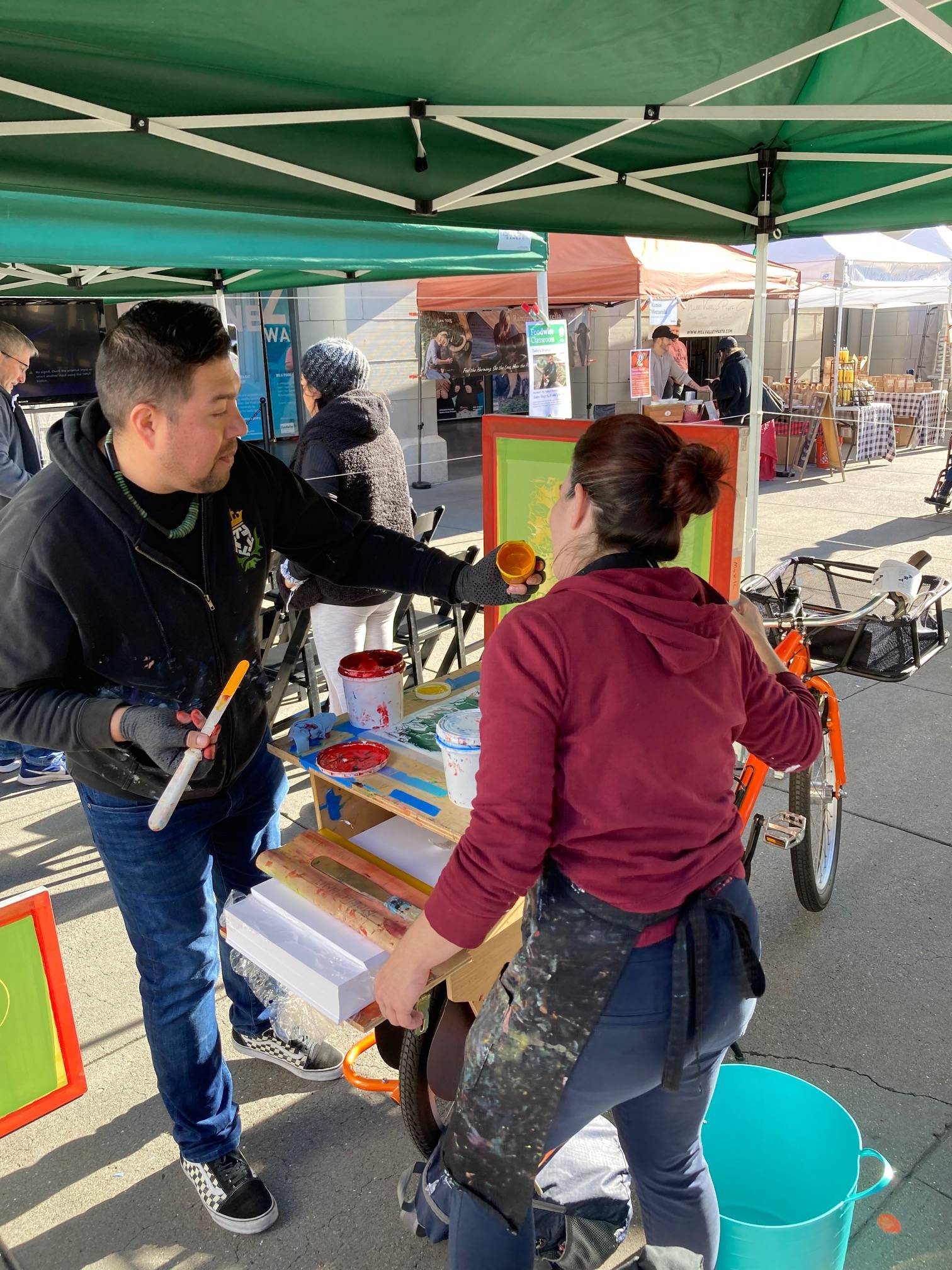 Haight Street Art Center is excited to partner again with artist Oscar Lopez and Foodwise for a farmworker awareness poster art pop-up at the Ferry Plaza Farmers Market for their Summer Bash Celebration on July 16th.
Join us for a live screen-printing demo and see Project Artivism's screen-printing bicycle in action and take home a free farmworker awareness poster designed by artist Oscar Lopez. Poster art has historically brought attention to important social and political movements. With the help of artist's messages and images these posters spark interest and move people to take action in support of cultural change.
Oscar Lopez is a visual artist born and raised in Mexico City, where he first came into contact of the art world in the graffiti urban art scene. After immigrating to the USA, he came to San Francisco, "to focus on trying to understand our complex society through a Mexican immigrant's lens in the USA," he says. "As a Mexican native who has being affected by the influence and the interruption of my culture by international immigrants and trends of imperialistic organizations. I use a critical eye to engage with the globalization, imperialism, and capitalism that affect every corner of the two nations that share my soul."
For information on tickets please visit: https://foodwise.org/events/foodwise-summer-bash/