Grateful Dead: Selected Firsts & Lasts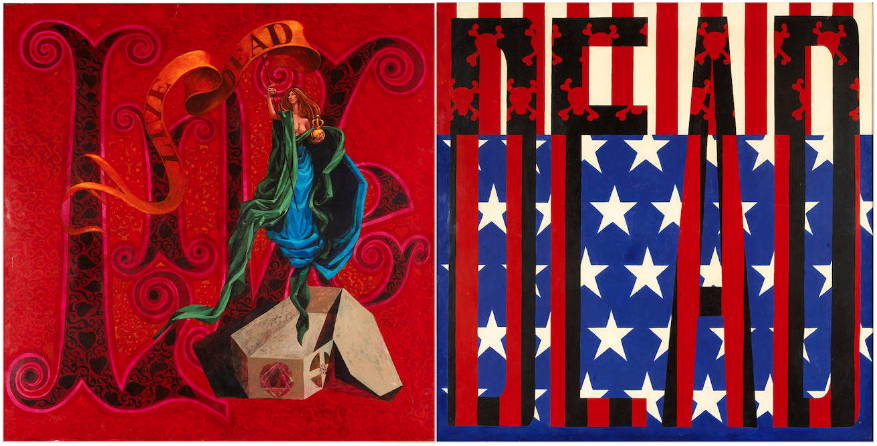 As a companion and complement to "Between the Dark and Light: Grateful Dead 1965-1995," the newest exhibition at the Haight Street Art Center, "Grateful Dead: Selected Firsts & Lasts" features a curated collection of just a few of the band's most important milestones, as seen primarily through the artwork created for the band's posters and albums.
On view from August 10 to September 3, 2023, this special, limited-run exhibition includes a number of bona-fide rarities, including the original paintings by Bob Thomas used for the front and back covers of Live/Dead, the group's first entirely live album, recorded and released in 1969. These iconic paintings have not been displayed publicly since 2007.
Other highlights of "Selected Firsts & Lasts" include a collection of posters from the Straight Theater in the Haight-Ashbury, rare posters for the Dead's first performances at the Avalon Ballroom and Winterland, a print of the 1967 photograph that was enlarged for the group's first head shop poster, and a Ticketron ticket—hand stamped with the words "THE LAST ONE"—for the band's October 20, 1974, concert at Winterland, the final stop before the group took a brief hiatus from touring.