Furthur Magic: A Psychedelic Poster Journey
Posted on April 15 2021

In partnership with San Francisco Recreation and Parks, the Haight Street Art Center is excited to present Furthur Magic: A Psychedelic Poster Journey. In celebration of the 150th anniversary of Golden Gate Park, this exhibition explores psychedelic poster art of the 1960s, especially in the Haight, psychedelic events in Golden Gate Park, and the ongoing legacy of the psychedelic events and styles pioneered in both places. The exhibition will be open April 15th to May 16th, Thu-Sun from 11am-5pm and is free to the public. We are located in the County Fair Building, Golden Gate Park, 1199 9th Avenue. Please download our digital pamphlet.
While hallucinogens have long been a source of artistic creativity, the 1960s brought a renewed interest in the potentially mind-enhancing effects of drugs like marijuana and LSD. Members of San Francisco's countercultural movements experimented with these substances, and with new ways of expressing themselves in graphic and print media, perhaps most notably through posters for festivals, music performances, and other gatherings.
Furthur Magic considers the central role that Golden Gate Park and the local Haight-Ashbury neighborhood played in the development of the psychedelic movement. In January of 1967, notable figures of San Francisco's counterculture came together for readings and performances in the Park. The "Human Be-In" remains one of the most iconic moments of that time.
This exhibition also includes contemporary examples of psychedelic poster art from Levitation, a record label and festival organizer based in Austin, Texas, and the California-based band, Moonalice. Both sets of posters are a reminder of the powerful visual legacy left by the psychedelic posters of the 1960s – and the perennial search for experiences that expand the mind and promote creative expression.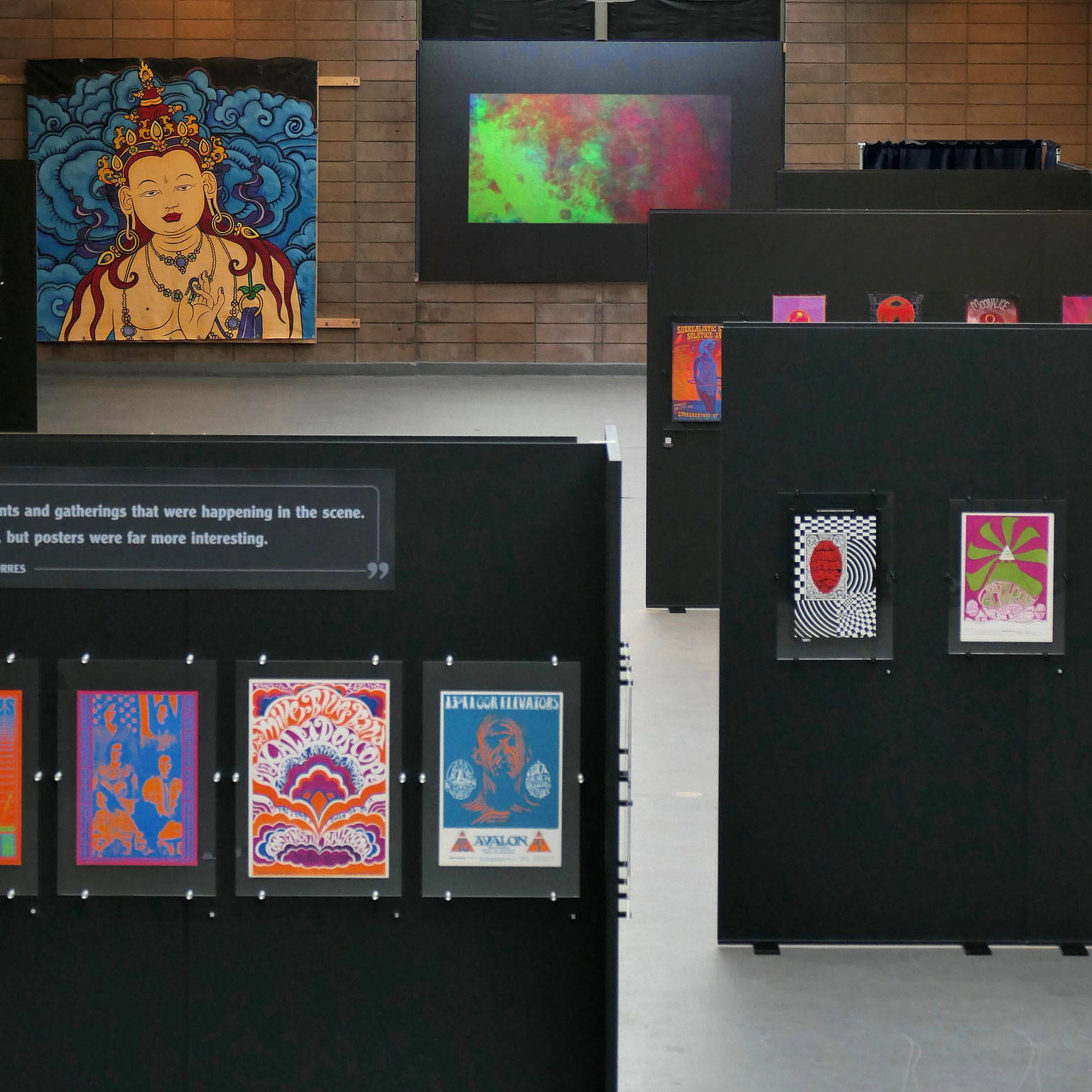 The exhibition will also include historical photographs by Eugene Anthony, Herbie Greene, and Lisa Law, as well as a video installation by Bill Ham. The exhibition will be supplemented by text and audio, with insights from world-renowned journalist Ben Fong-Torres.